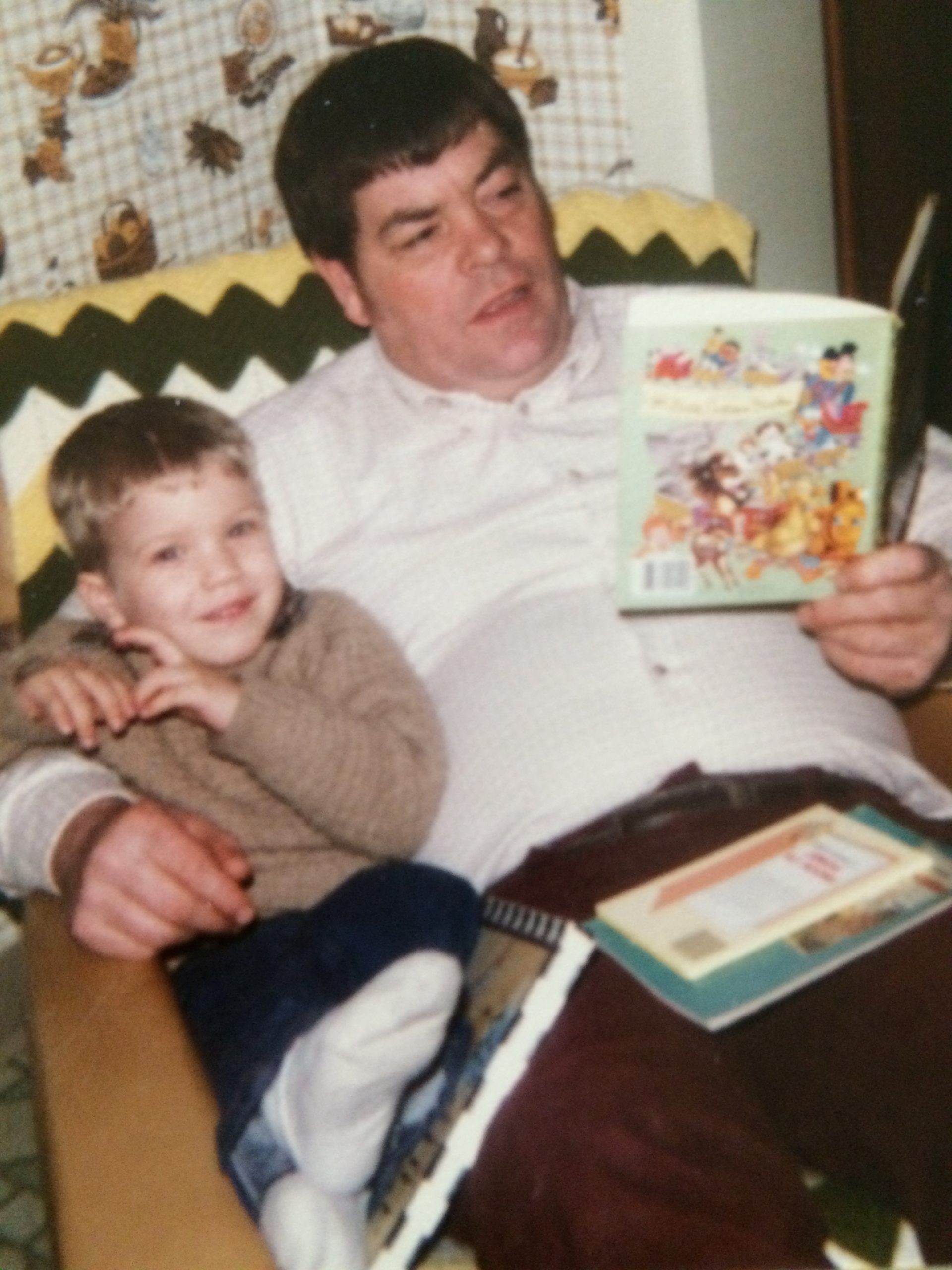 Sometimes a trip down memory lane is a good thing. I've been thinking lately about how full my life has been and how my children probably don't know the half of my story. Funny when you stop to think about it. We are always so darn busy living that we don't tend to take time for the stories. I tried to think of things to discuss with my dad before he died, but now that he's gone, I seem to have questions all the time. It's in the details. I know he rode his bike to the neighbors before school to work, but what did he do? I know he planted trees during WWII, but where are they? When did he first tap trees and make maple syrup? Where did he find the courage to buy a business when he had three young kids and a fourth on the way?
I have been blessed with curiosity piqued at an early age by books, the first of which I remember reading out loud all by myself was Hop on Pop. I remember where I was (my aunt's) what the occasion (my 4th birthday) and the thrill of reading to everyone. That book did not survive the number of times it was read.
Thanks goodness we have a mom that was a reader. I remember going to the library weekly and coming home with an armful of books and devouring each and every one. I lived through them, going to places I never dreamed that I could ever visit. I learned about fjords in our elementary science class. They fascinated me, probably because they were related to rocks and geology, which still interests me. I remember seeing fjords on my first trip to Norway and thinking about what a long way I'd come from Mrs. Hughes third grade science class.
That love for reading naturally led to a love for writing. In fact, I won a contest for writing my own version of the Christmas story when I was six years old. My dad's company sponsored it — he was the equivalent of a Greyhound bus driver when he was in his 20s. Mom gave me the framed copy of it a few years ago. Definitely a hoot. As an adult, I realize that I was probably the only kid that entered, but it was still a thrill.
Fast forward to college when all that reading and writing led me to a means of putting a roof over my head while taking advantage of the GI Bill. While attending Western Michigan University, I worked as a stringer for the Kalamazoo Gazette and I was also a reporter and daily Morning Edition news reader for WMUK, the local NPR affiliate. That was 1984. It was the year the Tigers won the World Series — so much fun to announce their progress on a daily basis! Here's a daily report I did from "way back then." It's kind of fun to listen to and see how much has changed.
That year was also the first time I went to Camp Grayling as a Lieutenant in the National Guard. Before heading north with our convoy, I worked out a deal with Tony Griffin, my boss at WMUK and a real mentor to me. Tony had served in the Army in Vietnam and had even surfed there! Better yet, he knew the news industry and was a leader in it. When offered a position to work at the state bureau, he declined to stay in Kalamazoo with his family. The man who took the job is now NPRs National Political Correspondent, Don Gonyea. Tony was loyal and smart. One of those people who touch your life and you don't ever forget. He pushed to get the best out of me. He cared about my future and I often find myself thinking of the lessons I learned there.
Anyhow, the deal was, I would write a story every day for the first week at Camp. I would call it in and they would play it during All Things Considered. This took some doing as I had a platoon to lead, but my company commander allowed me the time necessary to do it. I researched, wrote, and went to the payphone and called my stories in. I enjoyed that gig and made a cassette tape of the stories, then misplaced it for 30+ years. It surfaced a couple months ago and Tom Totzke performed his magic and digitized the recordings for me. I share that week of stories from the summer of 1984 here with you. I hope you enjoy this little morsel from my history and history in general. You never know where books and curiosity will take you! (click on each title to listen).
1 The Convoy
2 Michigan's National Guard
3 Women in the Guard
4 Feeding an Army
5 The Kirtland Warbler
6 Work Hard, Play Hard
7 Touring Russian Equipment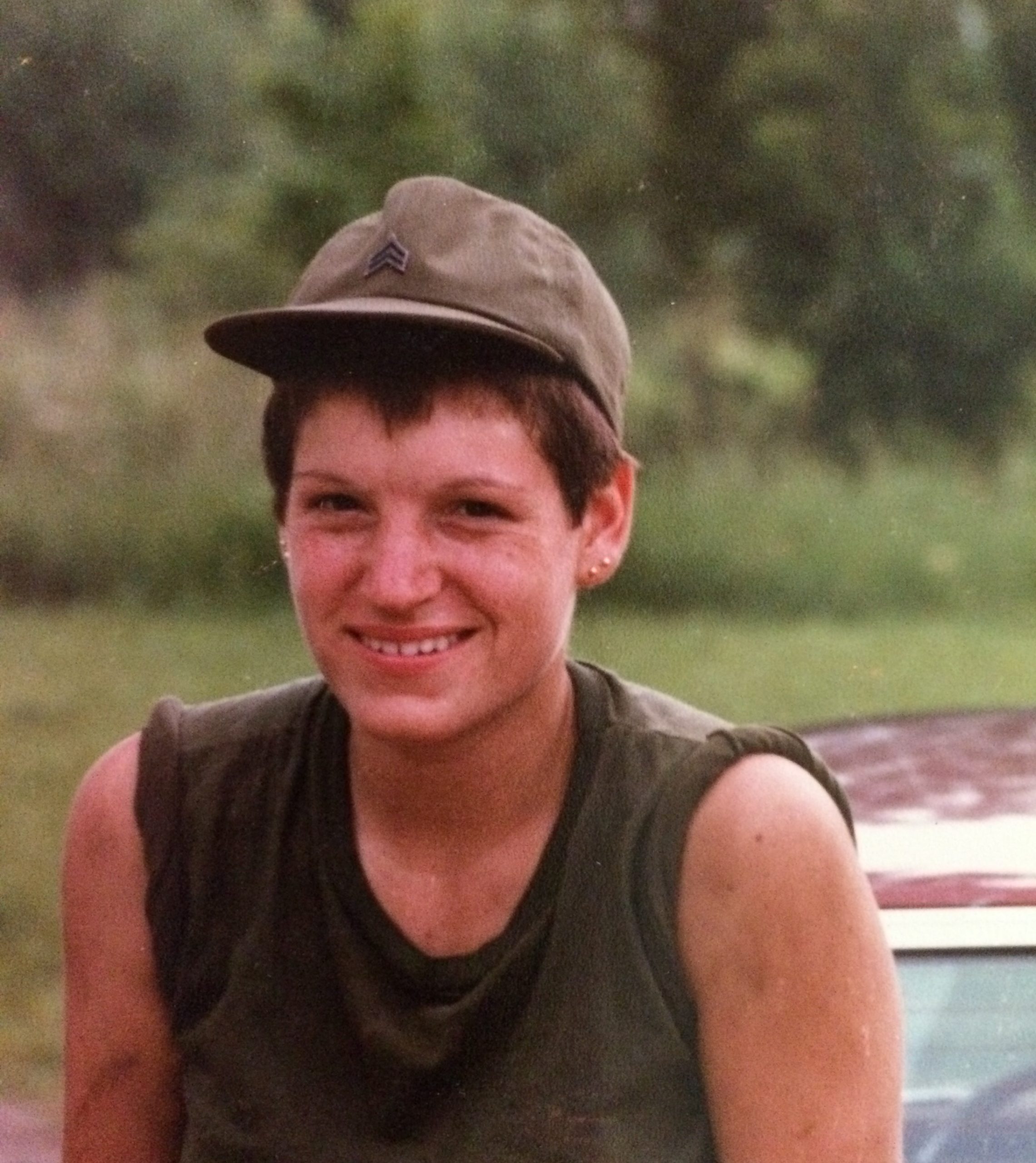 Writing and reading have continued to be a big part of my life. From creating curriculum for crafters to writing magazine articles, blogging, and writing our company newsletter, my pen gets plenty of use. Sometimes I do still use a pen and paper, but my latest gizmo is a ReMarkable digital writing tablet that keeps all my notes in one place rather than 20 notebooks scattered around the house and the shop. There's something to be said for letting the words come out of a pen rather than out of your fingertips.
For me, no day is complete without having spent time reading — both for work and escape. Where has a book taken you lately? I would love to learn your book recommendations in the comments, including why you liked them.